New quality of life from Multi-function shoes rack
Views:8 Author:Site Editor Publish Time: 07-17-2020 Origin:Site Inquire
New quality of life from Multi-function shoes rack
Have you ever met the following annoyance ? Do you want to solve these worries and have more shoes ?
1: Too many shoes and no place to put them is annoying.
2: The shoe cabinet is too small, just can put with a few pairs.
3: The shoe cabinet is too messy and the shoes are placed randomly, which makes it's difficult to find them.

If yes, pls choose us, one type creative shoe frame, environment-friendly, neat, colourful, is a good helper for your home.
So, What is a good shoe rack ?
1: PP material, non-toxic and tasteless, environmental friendly, protect our health.
2: It's antiskid, anti-slip particle design of the surface, the root anti-slip position is safe and durable, easy to use and not easy to fall off.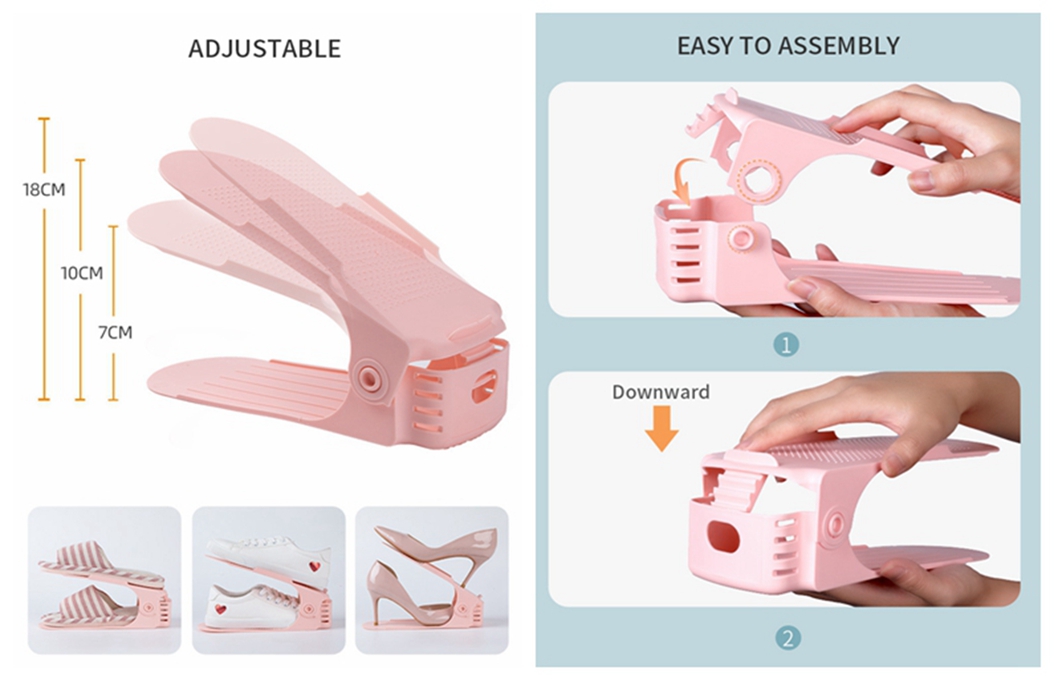 3: Beautiful and durable, colorful, with a unique process, sleek delicate, that is the creative shoe rack, but also a unique shoe rack.
4: It's ventilation, left ,right and middle sides are distributed with vents and one, keep dry and not mold.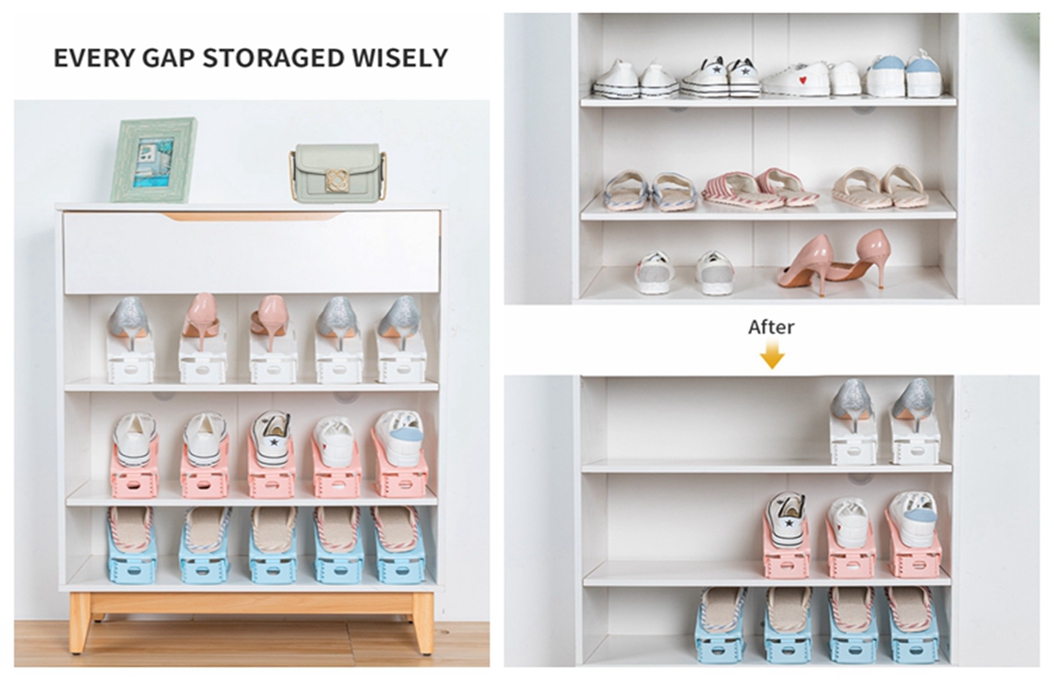 You know Storage shelf is popular with the Swedish brand"IKEA furniture" introduced into China, and then other domestic brands have followed suit, with it's better storage and suitable FOR DIY characteristics rapidly spread, now into every small family, instead of the installation of cumbersome expensive cabinets, become home essential products.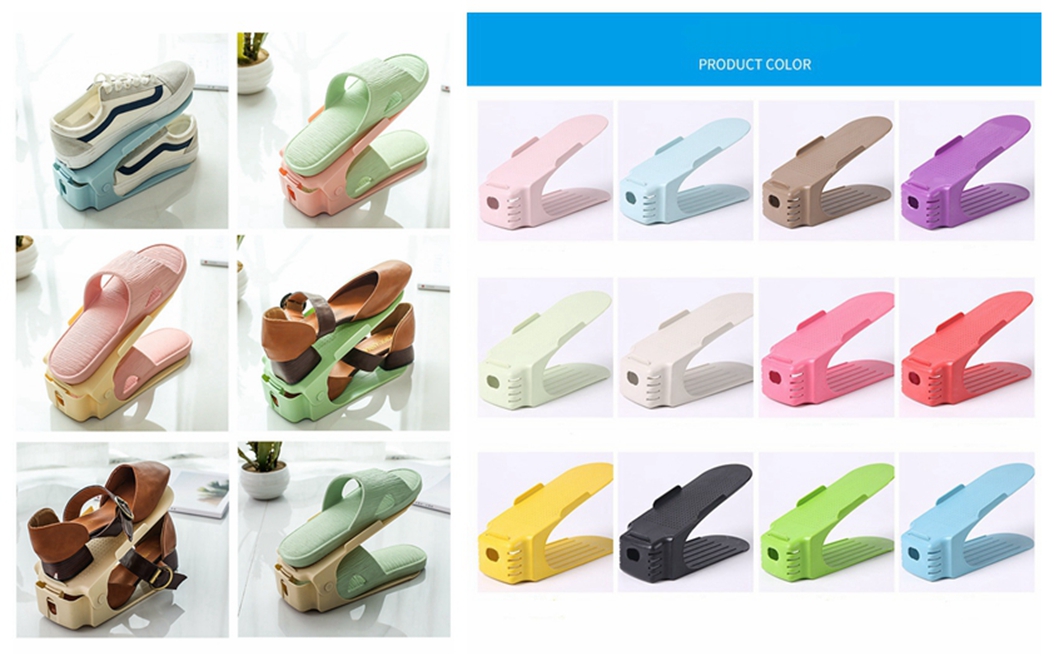 Add a perfect shoe rack that receive, can let us get rid of the chaos that Sundry is numerous with half the effort. Your shoe cabinet no longer messy from now on. It's the good helper that household storage.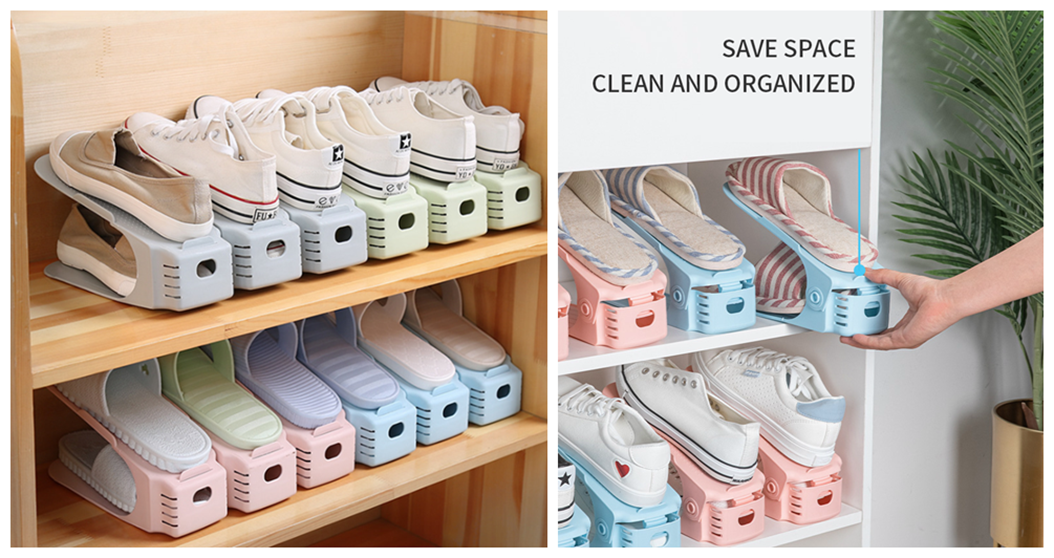 Quality shoe rack, simple but not simple, Give you a clean and tidy home.
A happy life begins at home, you deserve it !!!