Tolix Type metal chairs introduction-Jinhui tolix chairs
As is known to all,there are many kinds of metal chairs on the market. Such as Navy chair, tolix chair, Aluminum Slats chairs and so on.
But the most widely uses and probably best known was tolix chairs.
Today we will talk about the Tolix chairs.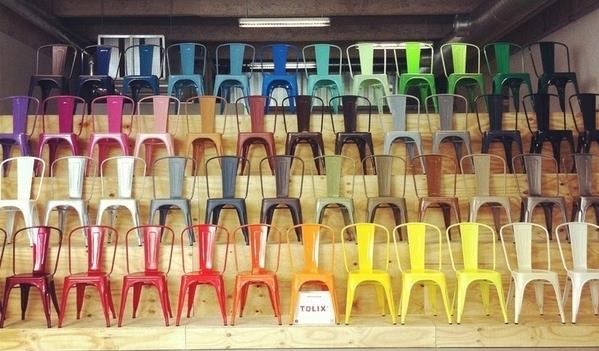 1.The Origin of Tolix chairs.
Do you know the origin of tolix chairs?
Tolix chairs are thought with taste and attitude. It is a world famous design furniture,and very famous in the world.
The Xavier Pauchard Designed it in 1934, Initially with light metal tin as the raw material, He wanted to create a lightweight, durable, stackable chair.
In the early days, Xavier Pauchard Designed it as outdoor furniture.
What the designer wants to show is French languid:the lazy and leisurely temperament.
Over the years, it has been adored by designers all over the world,And has a wider range of USES.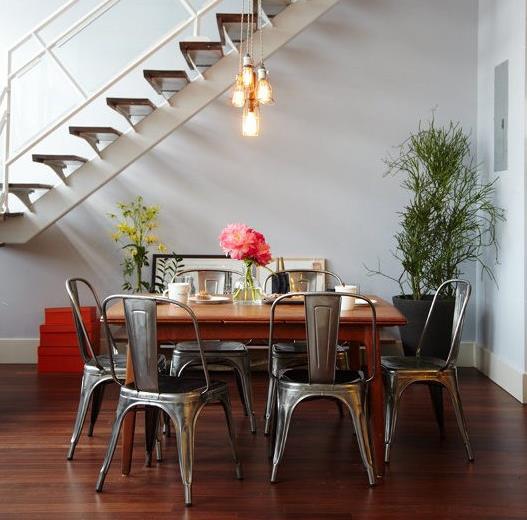 2.Today, the application of tolix chairs.
Now, The application of metal tolix chair from outdoor expansion to home,commerical, shows and many more other purpose.
And this chair has in each kind of space on good performance.
Especially in recent years and mix build, country, American, nostalgic, Nordic contracted.
① It is widely used in trattoria, Pubs, cafes, diningroom, restaurant and the study.
Because of the metal materials, The tolix chairs are very sturdy.
You don't have to worry about boys who are very rough on them.
And if you use them in restaurant or trattoria, no worries about the Oil stains or the cleaning up.
Jinhui Tolix chairs is built with electroplated metal for astounding durability.
It is very easy to cleaning up and a wipe with a wet cloth will not cause damage.

② Stackable.
Tolix chair's stackability ensures the space saving and easy to carry.
Jinhui tolix chairs have the cross support at the bottom, which greatly increases the stability.
And they have the tapering legs make them easy to stack and store.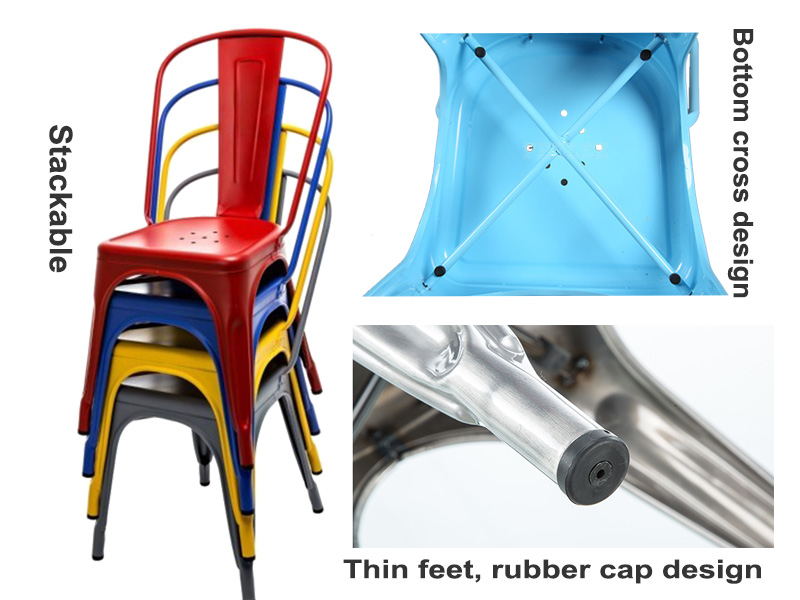 ③Indoor and outdoor:Jinhui tolix have double varnish painted, it is really waterproof, and rust-resistant.
they are a great outdoor chairs for patio, balcony, garden and deck, etc.
It really is a metal outdoor bar chairs.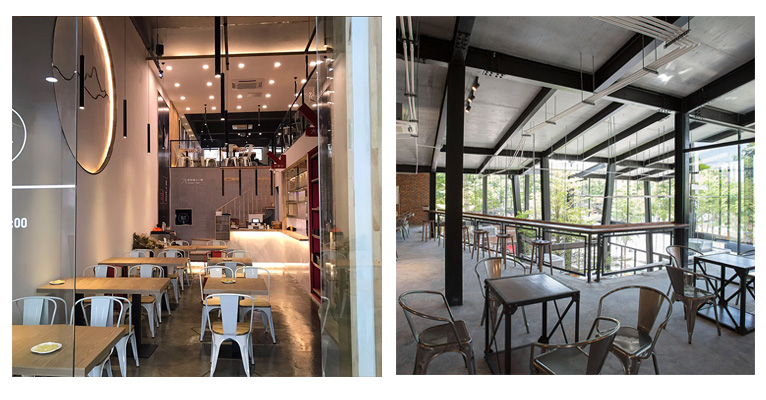 So, Are you thinking about buying a tolix chair?