Tolix Chair was designed by Xavier Pauchard in 1937. It's a tasteful and attitude dining chair which is a world-famous design furniture. The original or replica tolix chair is all made of steel sheet and metal tubing ( wood seat optional ). So the seat is lightweight yet rugged, making it the perfect combination of industrial aesthetics and superb manufacturing craftmanship.
Tolix style chair was designed as an outdoor furniture in the early days, trying to show the French leisurely disposition. It has been favored by fashion designers all over the world for many years. And widely uses from outdoor to home, cafe, business, display and many other areas. It lives up to people's expectation to have a good performance in all kinds of space.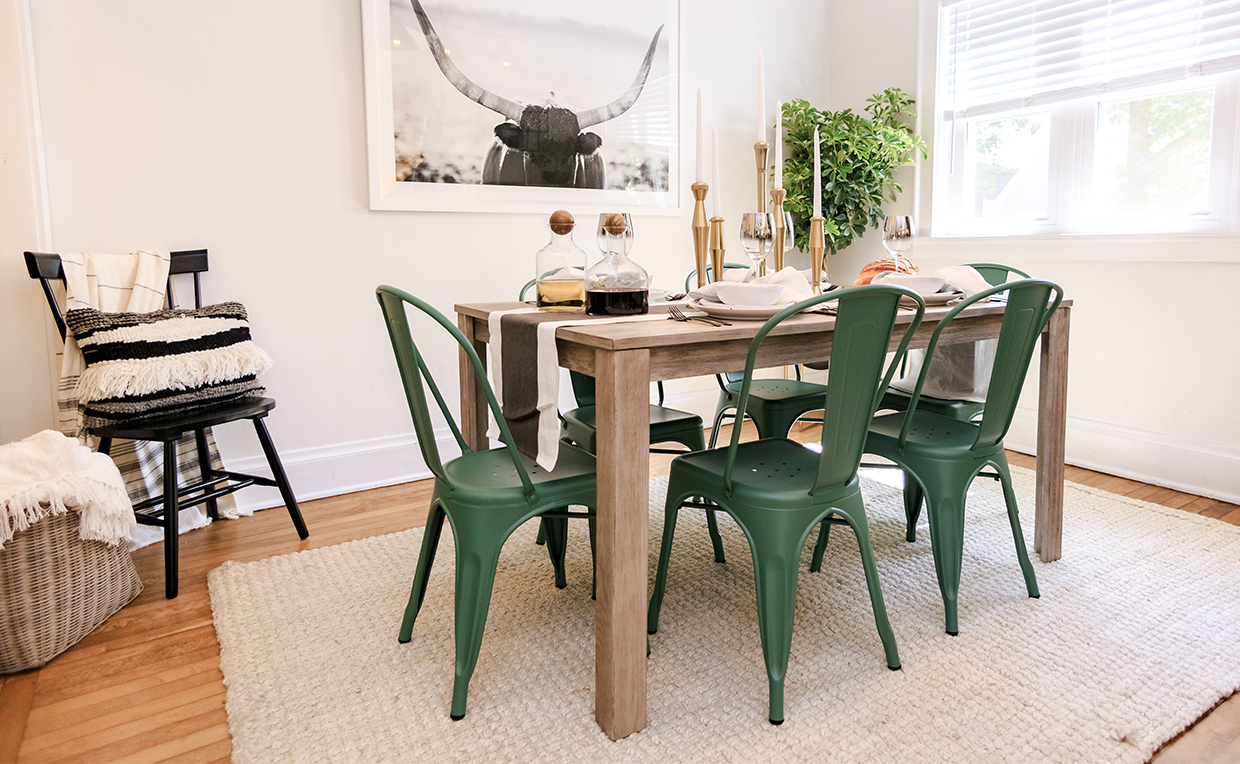 The Tolix Marais A chair is rich in color (Zinc-plated, silver, black, white, yellow, green, red, blue, aging, ...). Especially in recent years, it has a unique charm combining with the Mix & Match, Country, American, Retro, Nordic Simplicity, Chinese and other major decoration styles. Therefore, the Tolix dining chair has also been praised by the fashion industry as the "Mix Number One" chair.
[Best Material] High quality steel with scratch resistant treatment, super durable chair.
[Simple Style And Indoor Use] It's a steel chair with simple design and baking varnish, both using indoors and outdoors. Ideal for Dining Room, Kitchen, Restaurant, Bistro, Cafe, Shopping Mall and Bar, etc.
[Outdoor Use] Double paint varnishing, water-resistance and rust-resistance. Tolix cafe chair is a great outdoor chair for Patio, Balcony, Garden and Deck, etc.
[Anti-Scratching Feet] The rubber feet protectors keep the chair from sliding and scratching the wood floor.
[Stackable Design] Easy to storage the chairs and saving space when they're not in use.
[Space Saving] The tolix style arm chair is stackable for space saving. and easy to carry.
[Easy Assembly] Intallation within 10 minutes.
[Stability] The cross support at the bottom of seat greatly improve the stability.
[Double Paint] Two layer eco paint coating is not easy to color fading and paint shedding.
[Easy to Clean And Maintain] The holes on the seat to allow water to drain after the rain. The chairs need very low maintenance.
[Cheap And Affordable] It a cheap steel dining chair EXW from USD13-USD25 for different quantity, which you can afford the tolix chair price.

1. Chair frame: 1.0mm / 1.2mm thickness steel with spray painting or galvanization.
2. Color Color: More than 20 color options. OEM / ODM are accepted.
3. Cushion: Wood seat and PU leather cushion optional.
4. Tolix Style Cafe Chair Dimension: L44*W44*H82.5*SH41.5
5. Package: export carton packing, 4 pieces packed in one carton / Stacking loading.
6. Container loading capability: 20GP 390pcs, 40HQ 960pcs

For buying tolix chairs, you can choose same color to make a full matching set, or choose different colors to make a vivid occation. Besides, different tolix style chairs combination is also a good choice. That will be creating a industrial look throughout the dining room. Or you can buy chairs mixing with different designs to show more fashion.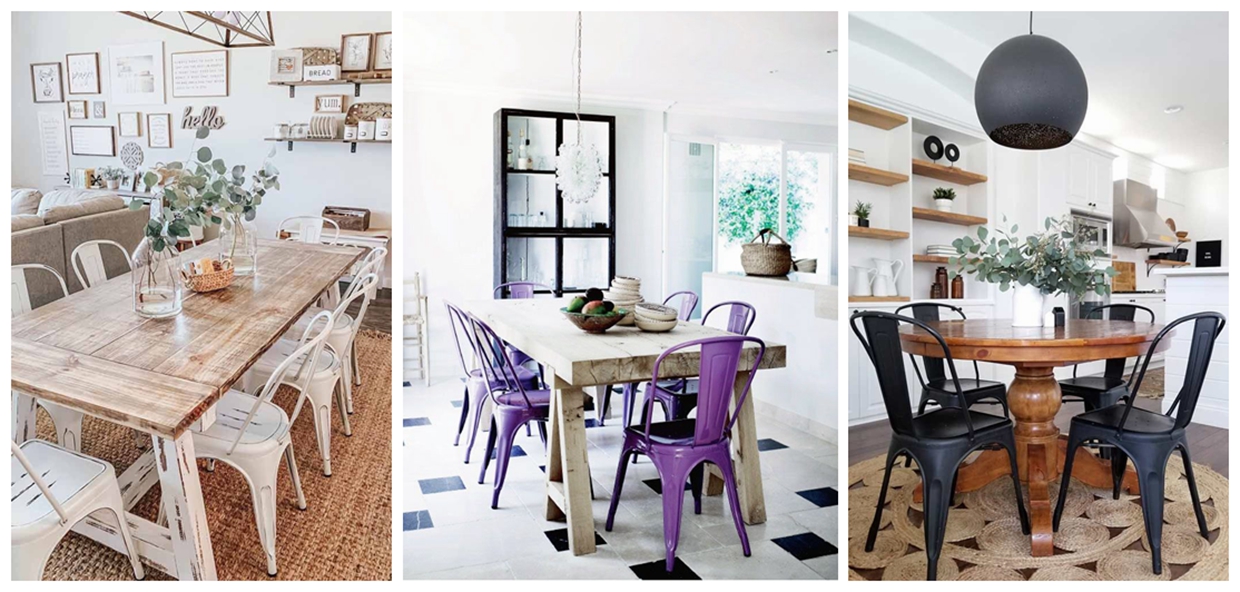 H Jinhui produces and supplys various models of metal dining chairs. There is surely a steel side chair that meet your needs ! Contact us for get a wide selection of dining chairs at factory cheap price!