Metal Bar Stools For Kitchen
As open type kitchen is more and more common, people can choose more styles of dining chairs.
For example, metal bar stool, metal bar chair is a good choice.
The metal kitchen stools come in four different heights, 45cm, 60cm, 66cm and 76cm.
Different heights need to match different heights of the bar or table.
If the height of your bar is 110cm, then you need to choose the height 76cm.
95cm high bar with 66cm bar stool
76cm high bar with 45cm stools.
What is the height of the bar in your kitchen?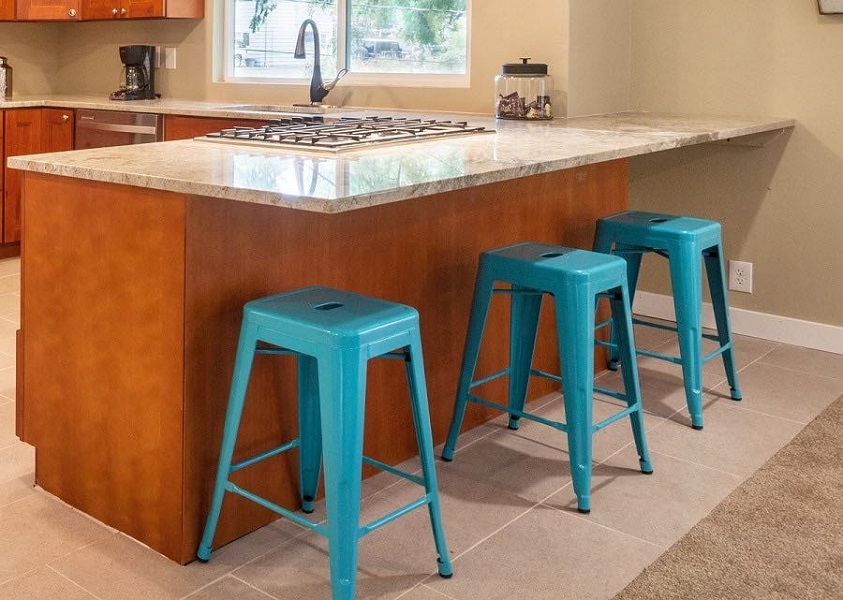 The color of metal kitchen stools also has a variety of choices.
If your kitchen has wood cabinets and marble countertops, I recommend ice blue or bright colors.
It is also possible if you use the metal kitchen bar stools to match the table.
A white dining table can be matched with any color stool.
If you like simple but elegant style, I recommend you choose white or black.
At the same time, antique style also reveals another kind of characteristic.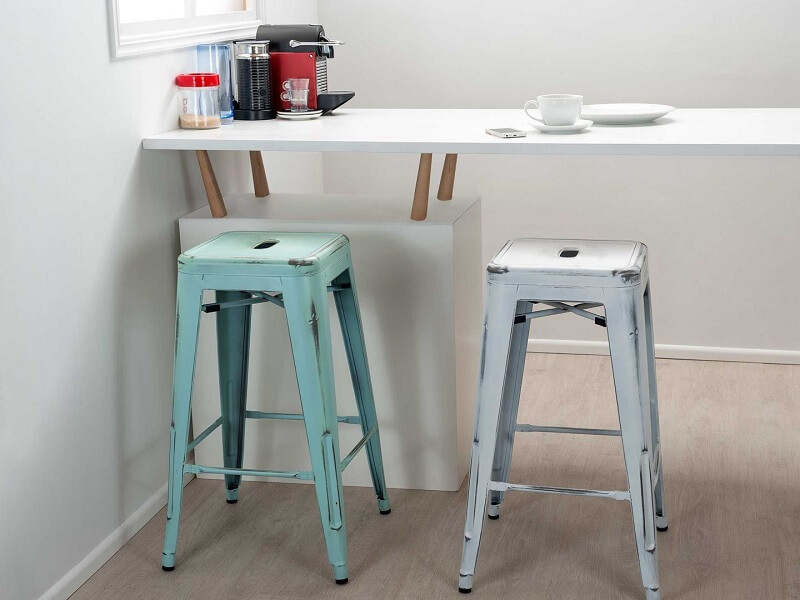 In addition, the metal breakfast bar stools also have unique designs.
A foot pedal is mounted between each leg.
This design can make you more comfortable when you eat.
There is a rectangular hole in the middle of seat surface, easy to grab and move.
The Metal kitchen stools without backs can be put directly below desktop, save a space.
It also makes the home look neat.
And each chair has a rubber pad at the bottom of the legs.
If you have a wooden floor in your home, foot mats will protect your floor from friction.
Finally, we also do metal bar stool with low back and high back design.
If you have more demand about styles, please email us freely.
Colors can also be customized.
As long as you provide color number or color card, we can make samples for free.
Looking forward to hearing from you.