How to pick a metal bar stool for dining room?
There have many kinds of metal bar stool on market.
Before you decide to buy them, you should Identify some information.
1.Where can you use the metal bar stool?
We all know that there are many application scenarios of metal bar stool, such as restaurant, dining room, Bistro,coffe house, farmhouse and so on.
Different styles of bar stools suitable for different use scenarios.
But there is a versatile chair,It is a nice combination of modern and chic style, and can be greatly decorated your house.
Before you decided to buy metal chair stool for dining room, maybe you should consider the style of your whole house, such as the color, the space, and the corresponding table.
Adjustable seat height is not necessary, you can choose a slightly higher chairs.
Generally speaking, general size is ok, just match the table.
Because you are using it for your family, the height of the table is fixed.
You can choose the bar stool with the pedal in it's legs, it can make sure that people who are not tall enough can climb onto the chair, even your kids.
And Sitting a little higher will make you feel like you can stretch, Enjoy the food better.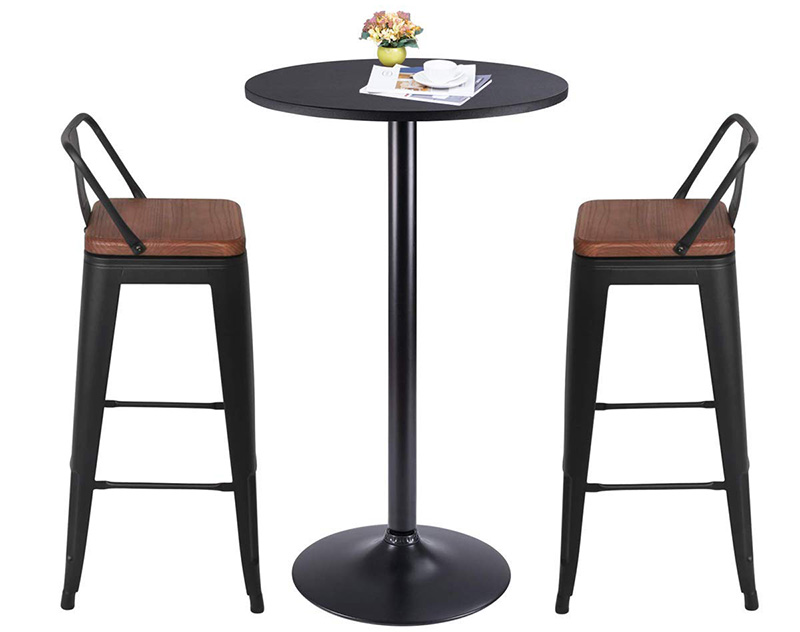 2. Don't buy upholstered seats metal bar.
I think the hard seat bar stool would be better. You can choose metal or wooden metal bar stool.
And the Chair cushion will be a good thing.
If you pick the upholstered seats metal bar stool, The cushion that comes with the chair, It's not easy to clean if you get oil stains.
But Separate cushions don't have to worry about that at all.
You can remove the seat cushion easily, and Wash it separately.
Cushions cost very little and you have the option to replace them with different colors regularly.
The metal seat or wooden seat if get dirty, Just wipe with a damp cloth.Besides, Chairs without cushions are more comfortable in hot weather.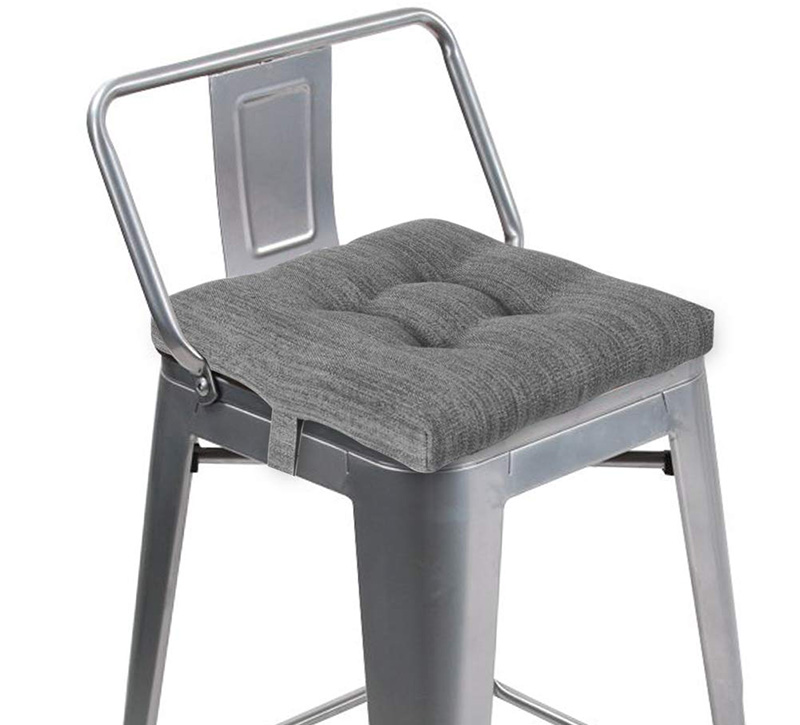 3. Choose stackable metal bar stool.
If you want to use them for outdoor areas, just Stack them on top of each other for easy transportation.
If you want to clean the house, Stack them on top of each other for easy cleaning.
Maybe you can choose detachable back chairs.
The backs can be detached, using as a backless style, stackable for space saving and easy to carry.
It is suitable for any space of your home, like dining room, bar table, kitchen, living room, etc. Even for the bistro, restaurant and cafe bar.