How many metal dining chairs does jinhui have?
Jinhui is a professional manufaturer of metal dining chair in xinxiang.
Jinhui founded in 1993, Its predecessor is a factory specialized in processing automobile auxiliary equipment.

Mainly supply Yutong, which is a famous bus manufacturer in china.
In 2003, jinhui entered the home furnishing field.

Mainly producing metal tables and chairs and other plastic and wooden furniture.
With the help of advanced automotive products in the field of high-end technical requirements,Jinhui changes production equipment and redevelops products.

Jinhui produced a variety of metal chairs in early time.Each chair is strictly in accordance with the advanced technical requirements as the same as production of auto parts.

Jinhui Chairs, Strictly conform to the ergonomic design, Combining comfort, sturdiness and easy storage.
We strive to provide customers with the highest quality table and chair products.
Now Jinhui not only have metal chairs, but also have plastic chairs and wooden metal chairs.

Such as ,Tolix type chairs, metal bar stool, Eames chairs, Tulip chairs, Farmhouse chairs, outdoor chairs and so on.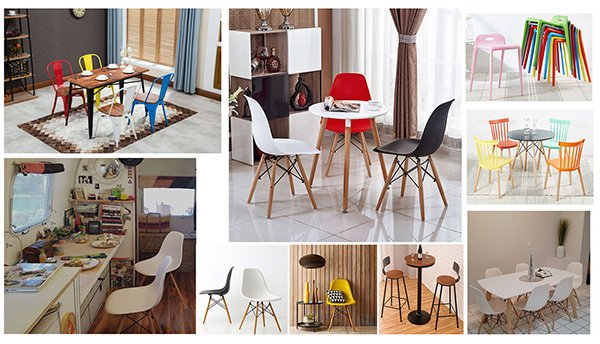 Today we want to talk about Jinhui's metal chairs, such as metal dining chairs, metal tolix chairs.
So, how many metal chairs do we have now?
Now we will show you tolix type metal chairs.
The tolix type metal chairs are the first chair product in Jinhui.
We choose the high quality wrought iron metal material, make sure every chair is tough.
The metal tolix type chairs :
Smooth surface modern tolix chairs, distressed metal chairs, antique metal chairs, Vintage metal dining chairs and so on.
Different chairs have different styles. According to its different manufacturing process,they take on a different look.
Each chair is full metal in power coating or galvanized finished.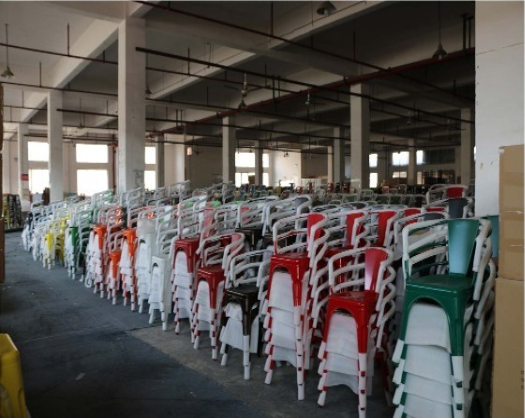 First of all, we will learn the smooth surface modern tolix chairs:
You can see they looks very smooth and bright.

Various colors can be customized to color number color, or according to our selection panel.
Such as black/red/green/silver/blue/pink/brown/yellow/white/pink and so on.
They are modern, and very popular among young people.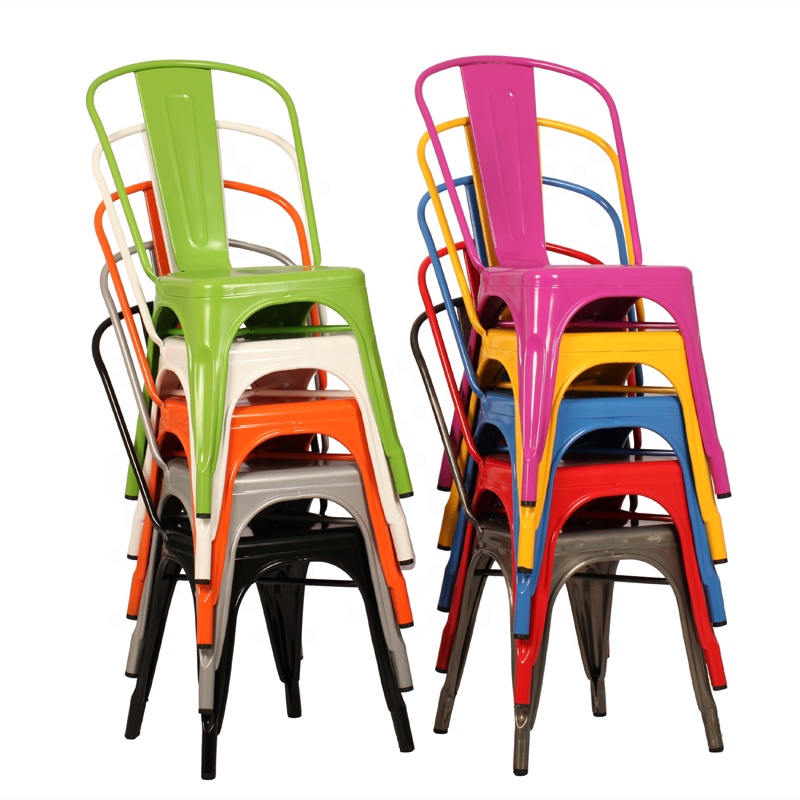 Secondly, Let's see distressed metal chairs:
Distressed mans the chair's color and their craftmanship.
But the style of it is similar to antique chairs, Vintage metal chairs.
It aslo have many colors, such as distresses white, distress green, distress blue and so on.
You can see they are made of the smooth surface modern tolix chairs.
And it have brush the old craft on the surface of the chair.

We also called them french vintage powder coating industrial silla chairs,
or antique style rustic restaurant industrial frame bistro dining metal chairs.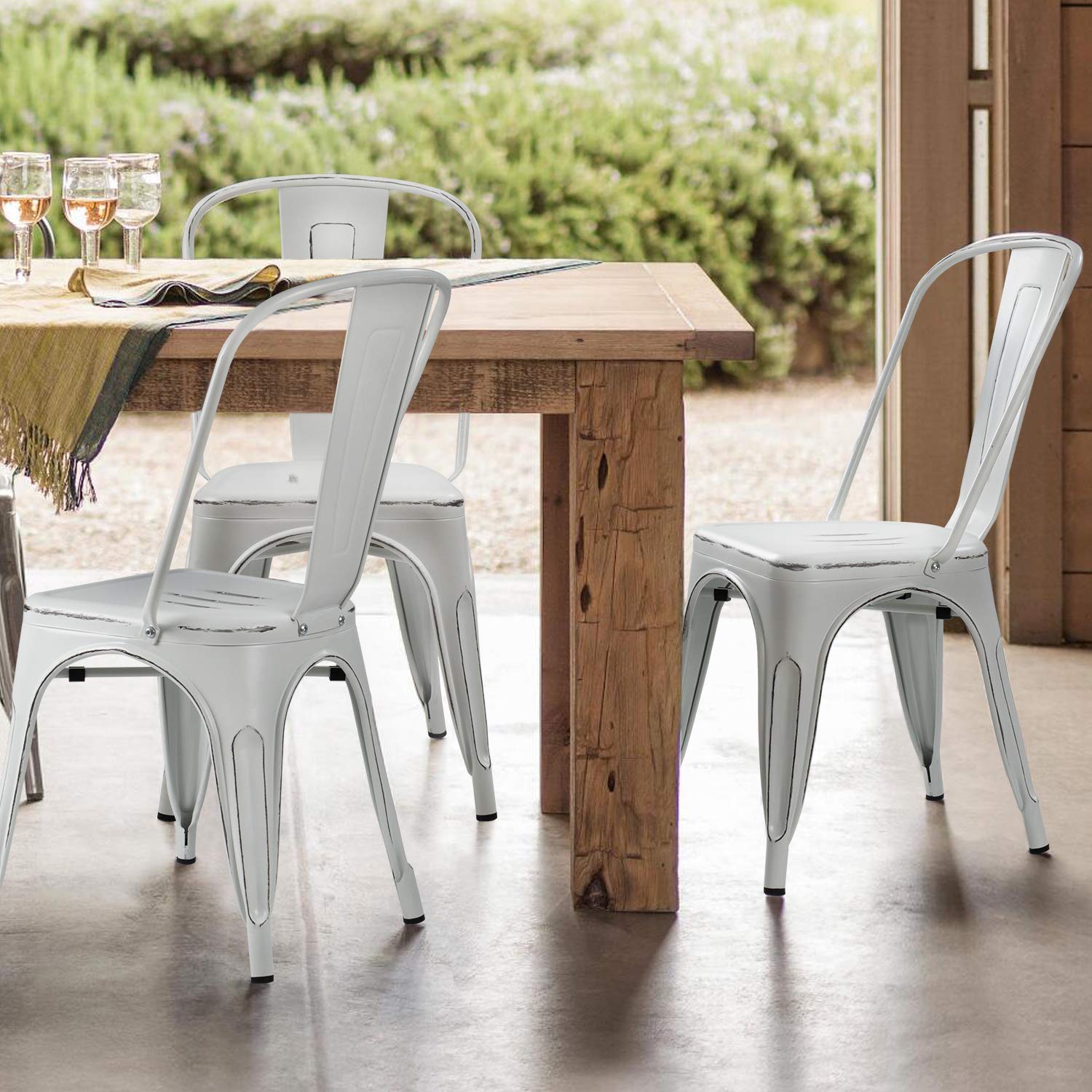 Finally,we will see industrial metal chairs.

They also have the name of restaurant vintage industrial metal dining chair.
Which looks like a raw metallic color and appears to have no enamel layer.

They have many colors, for example:

Gun metal, Polished Gunmetal,Rustic brown Rose,Black,antique copper,Gold,Galvanized,Rusty, and so on.
They look distinctly industrial, and we widely used them in bistros, industrial bars, clubs and so on.