Jinhui is a professional metal chair manufacturer:
JINHUI Company is the professional manufacturer specialized in designing ,developing and manufacturing of various kinds of chairs.
JINHUI owns 2 modern factory workshops and several equipment , 10 years experience R&D department and excellent quality control system.
JINHUI main export the dining chair, living room chair, bar chair, hotel chair, outdoor chair etc. to North America, South America, Eastern Europe, Northern Europe, Southeast Asia, Middle East more than 50 countries.
JINHUI supplies not only the top quality chairs, but also the sufficient respect and care for human nature. Our goal is to improve the satisfaction of our customers, and create the brand of great value in the new times.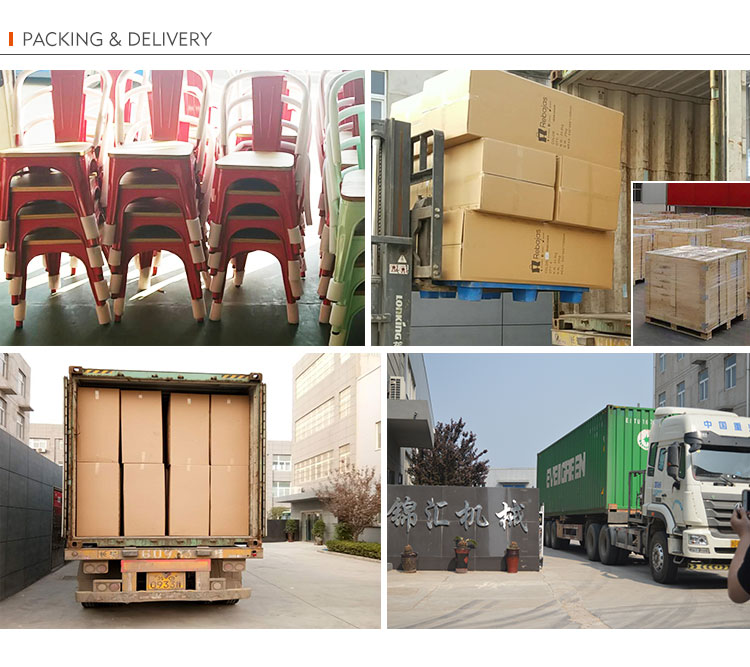 Here is a detailed introduction of Jinhui metal tolix chair:
1)The design of human body engineer back of a chair comfortable tilt pyramid feet ground solid shape.
2)High grade matte coating fixed durable rivet welding more solid
3)The Groove edge design elegant ARC back more fastening and durable.
4)Is comfortable to sit on, beautiful, apply all kinds of people.
5)The back of the chair and chair close welding, grinding smooth, make a chair strong and beautiful.
6)The fixed increased the chair of the cross bearing to prevent the chair after extrusion deformation, how long will not deformation.
7)Every chair foot has non-slip wear pads, it does not hurt the floor, use more ease.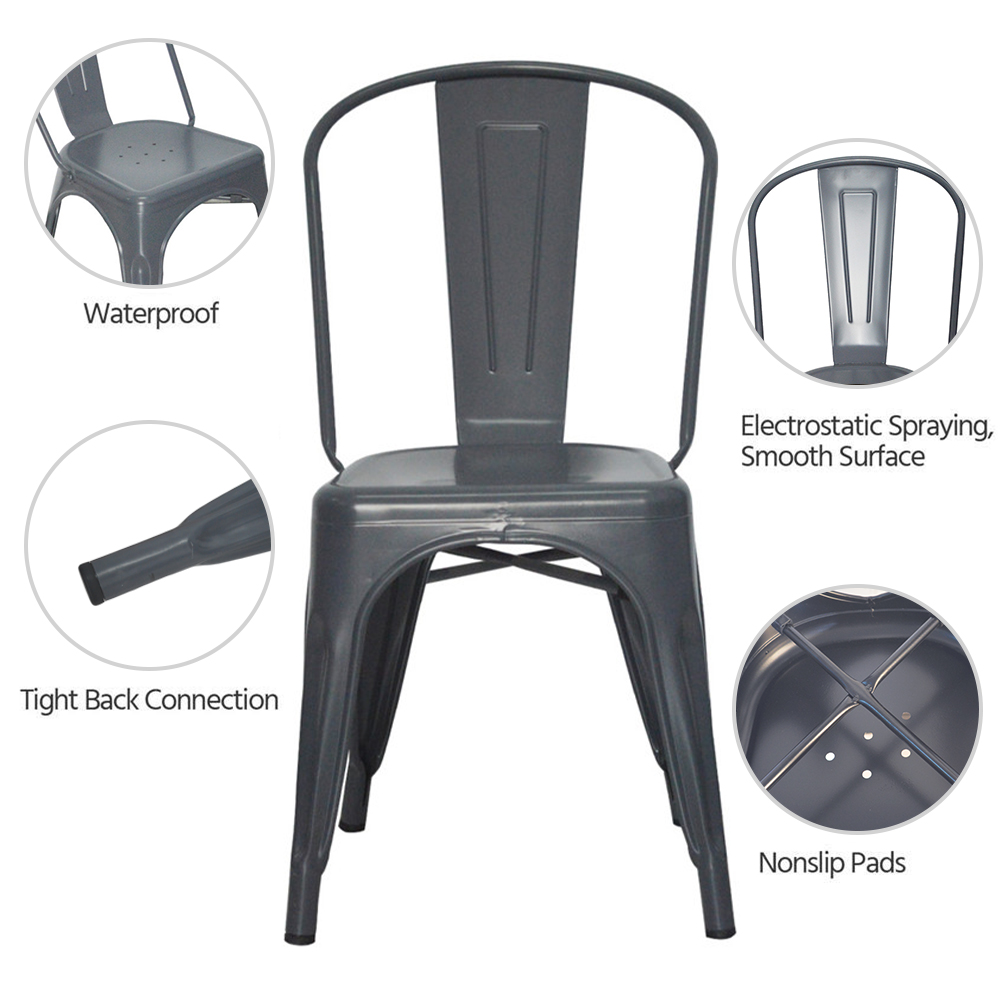 This stackable metal chair is defined by its curved back and open design, which is a must-have addition to your outdoor arrangement. It weather-resistant finish lets it can use outdoor, such as you Garden, Patio, etc. The neutral design will match your decor and offers a dash of contemporary style. With its lightweight, you can move it easily. Best of all, it can stack up to 15 seats high to save space when it's not in use.
Makeover your decor by the metal chair. Also you can choose the color you want to match your home or premises. Finding chairs which are comfy and stylish isn't an issue anymore with our JINHUI metal chair. The new design make the chairs keeping lightweight and easy to stack. You can move is indoor or outdoor, and just sit back and relax.
sturdy legs with a stylish open back, Move it indoors or outdoors - all that's left to do is sit back and relax.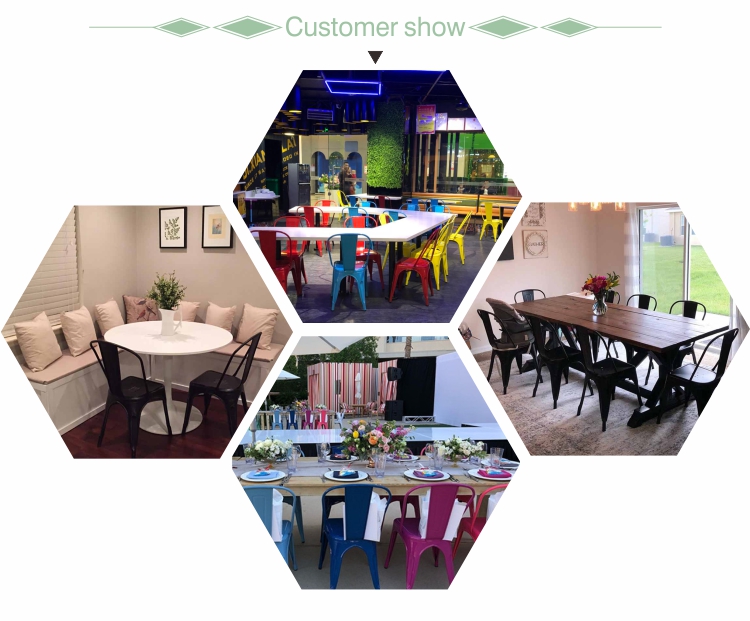 Jinhui can provide you with the best service
:
1. Supply the professional inspection report.
2. We can offer new metal chair and tool design or color according to your choice.
3. Reduce our profit to help customers selling promotion in their market at special time.
4. Inquiry to us: Contact us, we will offer you in 24 hours.
5. When you want to visit our factory, we will pick you up from airport.
6. Production complete: we will inform you before one week time of production complete.
7. Take photos: we will take photos and send to you for reference 2 days before shipping.
8. Send documents: we will send you origin B/L and custom documents (packing list, commercial invoice, AQIS etc) by express. Or Telex Released B/L.
9. Satisfy & repeat orders: We thank you for your great support, and look forwarder to building long-term cooperation with you.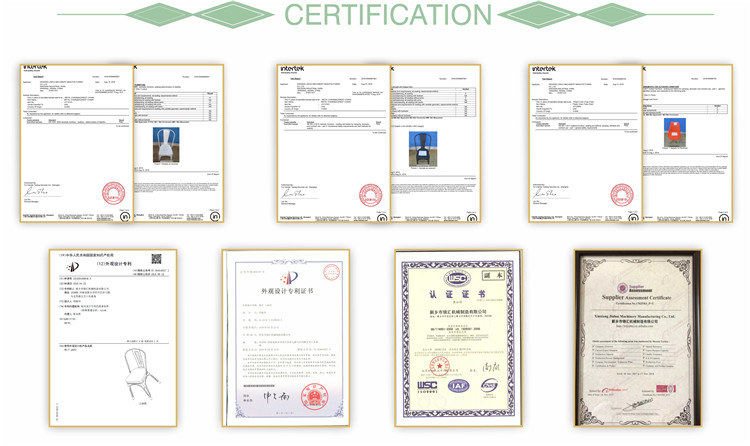 Choosing us Jinhui Machinery Manufacturing Co., Ltd. will be your best choice.
Welcome your inquiry!