Charles Eames Chair For Sale
The charles eames furniture is well known and loved.
It comes in a variety of styles and fits many scenes.
Available in injection and soft pack styles, the scene can be used in meeting rooms and restaurants.
There are different designs of Eame's Chairs : A. Plastic base with beech legs; B. Plastic base with metal legs; C. Fabric base with beech legs.
Plastic chair, easy to clean, and a variety of colors.
Matched with wooden chair leg, making charles eames chair suitable for more scene.
Such as the conference room, living room and dining room.
The chair that wraps cloth chair, more comfortable.
The charles eames chair comes in two forms: armrest and non-armrest.
They can be used for many different occasions, whether it is for dining, leisure, or reading, they can comfortably wrap you up.
Its chair seat is made of injection molded polypropylene and is connected to a metal support shaped like an 'Eiffel Tower' at the bottom.
The four legs have rubber pads to reduce friction between the metal support and the floor.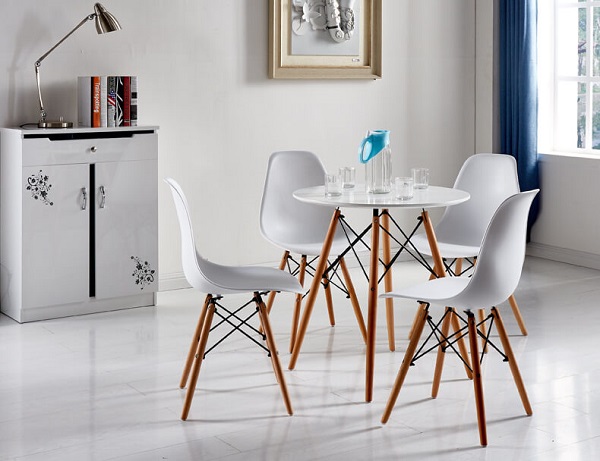 The adaptability is design point of ray eames chair.
This adaptability enables Eames injection chair to serve different functions in different occasions, such as dining, meeting, leisure, etc.
Good adaptability. Not only make it become a classic collection in the design museum, it can also appear in the living room, lounge, dining room and other occasions.
It will be a chair that performs well in your home, it can appear in every scene of your life, and act in the story of life with you. Just like everyone has his own story, so do every chair, don't they?