High research and development ability of Jinhui factory
Views:17 Author:Mona Publish Time: 04-20-2020 Origin:Site Inquire
Jinhui launched a new product --- double-layer disc side tea table
Jinhui Machinery Manufacturing specializes in manufacturing metal furniture products for up to 10 years.
We can customize all kinds of metal chairs, stools and tables on the market.
Several metal products on our website: metal Tolix chairs (with elm cushions / upholstery),
metal bar stools (with elm cushions / upholstery),
metal tables (elm cushions can be added) are our best sellers Style.
The earliest styles of these products are smooth seats. Understanding the different pursuits of our customers, we have added high-quality elm wood cushions, and the metal chairs with elm cushions are more fashionable and more popular with Europeans. In addition to the metal frame has a variety of colors and different craft choices, Elm planks also have color choices. Continuous improvement of products in accordance with the times has enabled us to gain many new and regular customers.
In addition to normal production, the factory also has a professional R & D team. We will launch a new product every few months. Today I will introduce you to the new product we just developed-double-layer disc side table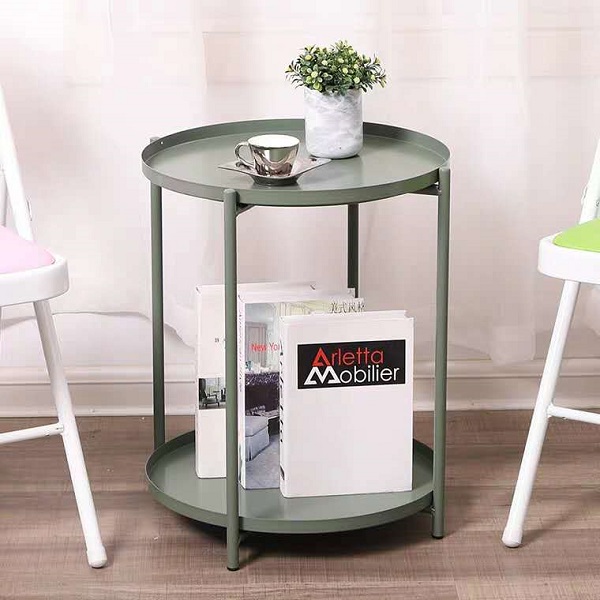 This double-layer disc side table is composed of upper and lower double-layer discs. The metal thickness is 1.5mm. The two metal brackets use a safe and seamless snap-in buckle, which can be installed and disassembled by hand. The weight is 6.4kg, and the product size is: 420 (L) * 420 (W) * 520 (H). When not in use, you can easily open the carton. The size of the carton is only: 54 * 46 * 5cm, the volume is particularly small, which not only facilitates storage and does not occupy a lot of space, but also reduces a lot of transportation costs, so that you can get this high-quality product with less cost.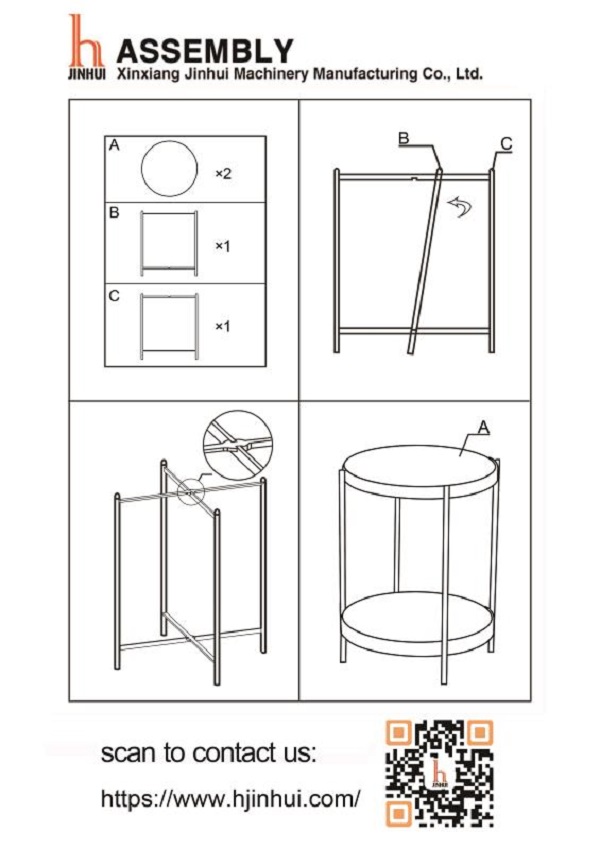 You can put it wherever you want, you can put it in the living room to put tea sets, or put green plants at the corners,
you can also put it on the balcony or garden, put tea on top, magazines on the bottom, and a lounge chair next to you, you The leisure place is complete.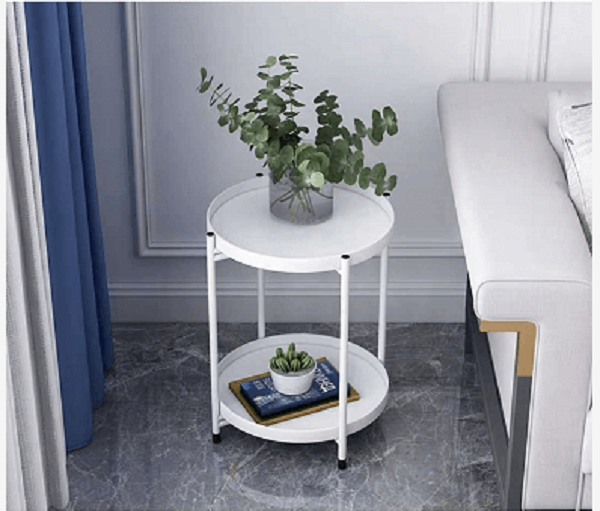 Our new product has discounts now. If you like our new product, please feel free to contact me.
Welcome your inquiry!